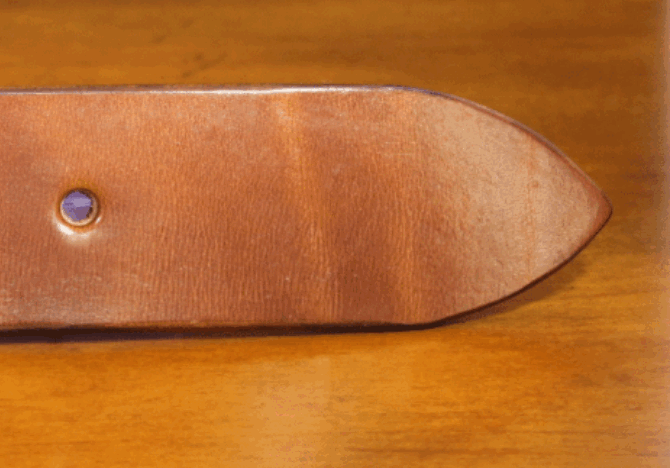 Single Ply Belts - $105.00 
This is not your department store belt.  Our single ply belt can go from the woods to a night on the town with easy. This belts will wear well and look as good for years to come.  Each belt is made of high end, single-ply, 13+ oz leather (almost 1/4 inch thick) from Wickett & Craig or Hermann Oak.  All the edges are hand- burnished.  MCL standard width is 1-1/2 inch wide. (1-1/4 available upon request)

Standard Color currently available:  Buck Brown 

MCL standard hardware options are nickel, brushed nickel and brass.  For view of options, see our Leather Options page. 
​For how to measure for your custom belt, go to our
Contact Page
. 
.
Testimonials

"I purchased a pair of belts from Mark for concealed carry of a full-sized service pistol, spare mags, knife, etc., and am extremely pleased with them.  They're more than sturdy enough to hold up to the task of carrying all the EDC stuff I hang off a belt, yet stylish enough to wear with a business suit. They also have some very nice touches not often seen on other often much more costly gun belts, such as belt-holes that are closer together than the norm to allow for more refined adjustment. Plus, the quality-to-price ratio is frankly ridiculously high.  I can personally recommend Mark's work to anyone looking for leather intended for serious purposes."  

—Attorney Andrew Branca, Law of Self Defense

Standard Gun Belt - $150.00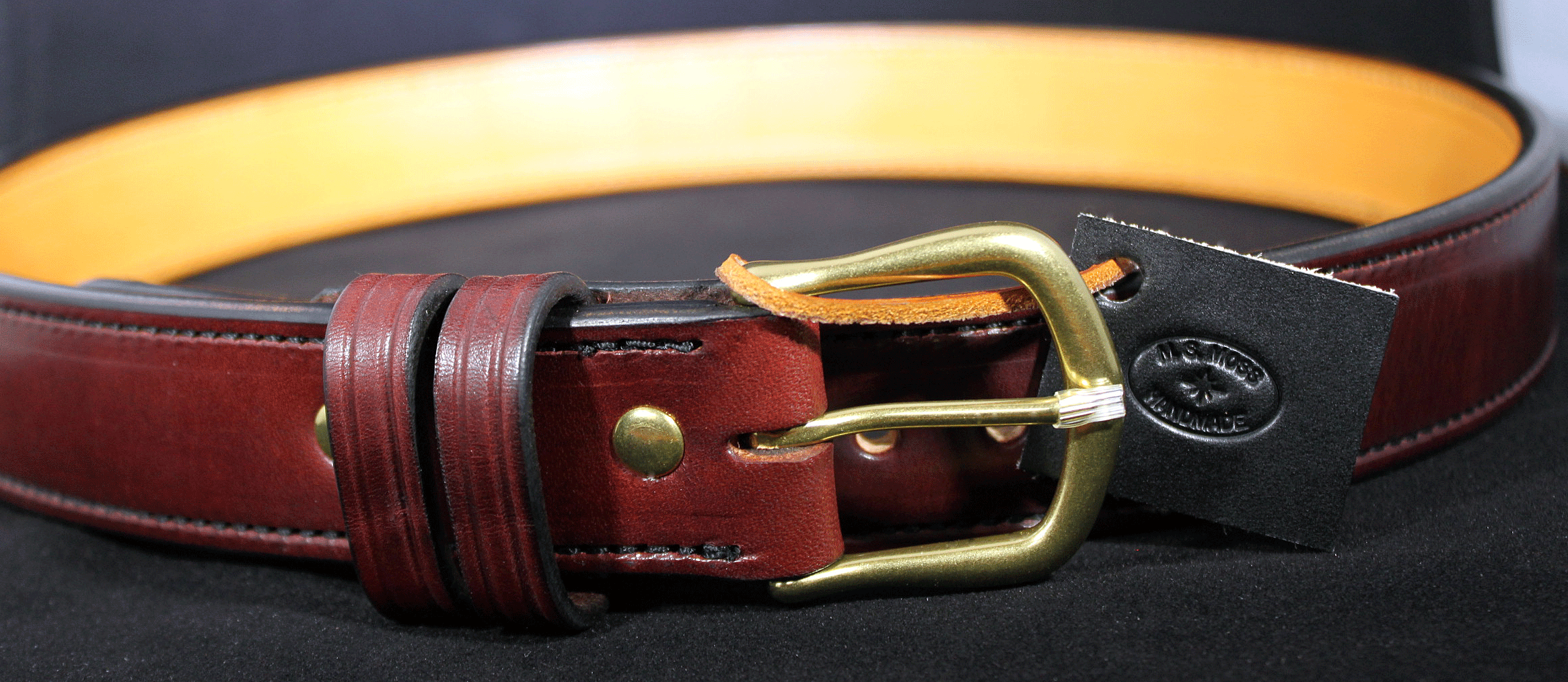 Each MCL belt is a unique, hand-made orginal, built to your specifications.  MCL belts are two-ply, 8 oz premium leather, lined with 8oz thick strap leather, for a whopping total thickness of 16+ oz (over 1/4 inch thick).  All edges are hand burnished.  Our standard Width is 1-1/2 inch wide. (1-1/4 available per request)

MCL uses only high quality bonded, polyester thread.  Our thread color choices: black, natural, dark brown and scarlet/burgundy. 
Our standard leather colors available:  Black, Dark Brown,  Medium Brown, Chestnut and Burgandy (shown left).  See our
Leather
 Options
page for further descriptions.
MCL standard hardware (Buckle) choices include Brushed Nickel, Polished Nickel and Polished Brass. (shown)
​For how to measure for your custom belt, go to our
Contact Page
.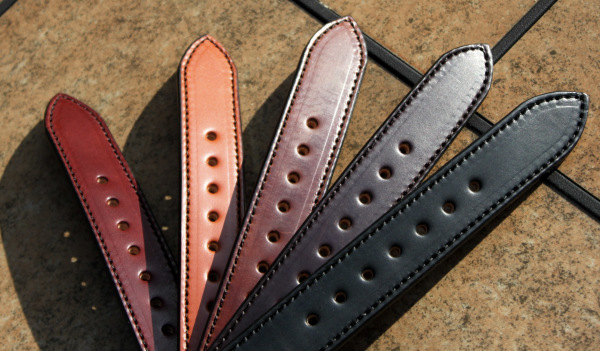 Hardware choices:  solid copper, hand-forged nickel, hand-forged solid brass, and hand-forged brass w/copper tounge.

​

 Occassionally horse hide and shark are available+.   Check our
Leather Options
 page for current avaliablity.
 +Special leathers may be sourced from outside tanneries.
 
We offer Discounts to Active Military and Current Law Enforcement Officers.